Lemon, Spice And All Things Nice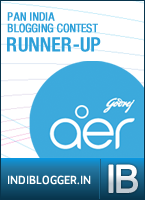 Setting the tone right with these verses, I can only go on and on about my recent trip to
Newport, Rhode Island
. Not very far in terms of distance from New York, yet it is strikingly different. There is a European touch to the mansions, streets and lifestyle. Extravagant lives of the super rich is showcased to overpower you
but
still, there is something with which you connect. It took me two rounds on the Bellevue Avenue to find what exactly it was that felt so similar.
Oh
, I remember, I felt the same when I went to
Cape Cod
two years back. It was the same breath of freshness, a mix of fresh water and air that makes you cheerful on a sultry day. No
matter if it's 4th of July rush on the streets, every time your nose sniffs, it's fresh, crisp and pure. Like summer captured in a jar, that scent of lemon mingling perfectly with the scent of water has an intoxicating effect on your senses.
This same whiff of freshness, jogged memories of my trip to
Cape Cod
. Amidst the buzzing streets, shops lined with sea foods, your nose narrows down that familiar fragrance of this tangy fruit. Though
'lime and lemony'
scent is something we all are familiar with, but in a sea side town, mixed with the scent of water, it just takes your breath away.
I vividly remember
, how I felt when we crossed an intersection where the automatic sprinkler was on and I smelt the best of all - Petrichor with a subtle hint of lemon.
* * * * *
A whiff down the memory lane,
Pocketing few jasmine flowers in my dress.
Summer, school, gang of girls,
Baltimore, Maryland
I remember, I used to pluck
jasmine flowers
and put it in my skirt pocket. We were not allowed to wear deodorants or perfume and stuffing
chameli
flowers in my skirt pocket was what I did to replace it. I was generous enough to disturb it to my friends and we felt so good. When I traveled to
Baltimore,
as I was enjoying the view of Inner Harbor, I felt at home. It was the same fragrance of jasmine that hit me. There were some plants of jasmine in the hedges, yet the scent trailed to the end of the block. This flower emits such a strong aroma that you are attracted towards it.
Noida, Uttar Pradesh
And similar thing happened when we went for Noida Flower Show in 2011. Among the sea of flowers; roses, lilies, carnations, dahlias and yes, the salty smell of Noida afternoon, the fragrance of jasmine stood out. Scent of jasmine cut through all the clutter of aromas spread in the Stadium and left an indelible mark. It pleases the nose every single time. No wonder, Gajra is the first choice of Indian ladies to pamper themselves. No other floral scent can match its full-bodied aura.
* * * * *
Wrapping my arms around me.
Soaking the pure air,
Sprinkled with the fragrance of tea leaves and elaichi.
Ooty, Tamil Nadu
Memories of Ooty is all about mist, chocolates and lush green lawns of Botanical garden and a trip to a nearby tea estate takes you to another world. It's surreal and caresses your senses. Walking into the tea garden and the cloud of fog, my nose was more happy than me. I admit, a little cold too. And those tea tasting sessions, where they serve flavored chai, fills the whole atmosphere with warmth and a sweet fragrance. Notes of cinnamon and cardamom in the cold weather creates a lasting memory.
Manali, Himachal Pradesh
And it's the same aroma of elaichi trailing from a small tea stall in upper Manali, that soothed our senses while we waited to drive to the Rohtang Pass. The moment the aroma touched our senses, we began searching for its source and wanted to hold a cup of tea. It felt as if someone has opened an old-spice bottle and sprinkled in the cold weather of Manali.
Sometimes, I wonder, we form strange associations. We can hear our alarm tone amidst the cacophony of noise and we can narrow down that intoxicating scent to its source in deluge. These fragrances bring a cheerful smile on our face, especially when we are surrounded by mundane things, like spraying room freshener when we are expecting guests and turning the car freshener on, thus bringing on a new vibe. After all, a whiff is all we need sometimes to brighten the mood.
* * * * *