A Million Dollar Dish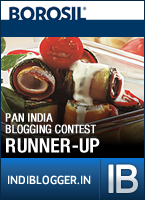 The aroma of long grained Basmati dressed in different colors. It's white - as you like it every day. It's yellow - with a bit of orange tint to it; dazzled with the royal strands of saffron here and there. Oh, before the rice lover in you imagine a plate full of cooked rice, all set to pour some Dal on it, wait, this dish has an indulgence of its own.

It builds on your taste buds layer by layer. As you let that spatula go deep into the bottom of the serving dish, you pamper both your eyes and taste buds with a feast that oozes variety. A handful of round beads of peas scattered here and there. A delicately chopped floret of cauliflower hiding perfectly cooked rice grains in it. Chopped beans and potatoes accentuating the appeal. The red color of carrot shimmering more with the generous dose of spices and don't forget, the whole cashew-nuts and raisins ready to spoil you with royal indulgence.

But wait, these vegetables are not ordinary. They are formally dressed to add more definition to your experience. Soaked in yogurt and a generous dose of exotic spices, you taste these vegetables like never before. Strong, mild, striking and subdued; all these spices have an intoxicating effect on you. Be it the very special garam masala or the ordinary cumin and chili powder, all of it when mixed with yogurt redefines the art of cooking. And those who prefer meat over the greens, please don't be disappointed. Just add what you like in this dish, it's quite cosmopolitan and accommodating, you see.

Now there is more to this dish than vegetables and rice. It takes a lot of patience and preparation. We don't call it a 'Million Dollar Dish' without a reason. You cook rice to perfection. You dress vegetables in yogurt, let it relax for sometime and cook it slowly to let all the taste sink in. Rich spices - cardamom, cloves, cinnamon enrich the flavor as you let them splatter in hot desi ghee. No, we are not done yet. Then we arrange rice and vegetables in layers, adding saffron to half of the rice which makes it a visual treat. Last, we cover it and let it cook slowly so that all the flavors create a perfect dish. In the end, sprinkling it with a dash of coriander.

And I dig my fingers into it. No, I don't use a fork or spoon. I eat it the way we Indians love; soaking the taste and letting the tamarind stain tip of my fingers, leaving a perfect memory. Well, this makes the multi-colored, multi-layered Vegetable Biryani a sumptuous feat in itself. From the Maharajas to Nawabs, from having it at the local stall to ordering it at a fancy restaurant, this single dish is, without doubt, the 'Million Dollar Dish' of India. Always remember to add a spoonful of Mint Raita to your plate of biryani. And, we Indians love it so much that every region has its own variation - Hyderabadi Biryani, Lucknowi Biryani, Sindhi Biryani and the list goes on and on.

Now that I fancy this dish so much, I think of cooking it a healthy way. Cooking rice in the microwave, so that each strand is not only well cooked but separate. Not like the pressure cooker where rice grains stick as if forming some bond. Also, preparing the tadka and cooking paste in the microwave instead of a skillet. For cooking, Borosil Square Dish is great. Now, a well-cooked dish must be presented in a grand way. How about serving it a transparent glass dish which shows its true colors, literally! I think Borosil Deep Rectangular Dish is perfect for it. It will enhance the visual effects; showing layers of rice and those tempting vegetables resting leisurely in between.

...And lastly to give it a whole new experience, how about using Borosil Indigo Melamine Dinnerware. Those trendy plates and we are all set to have the experience of a fancy restaurant in our own living rooms.